Are you looking to change the look of your surveys, by either changing the colour or by adding a logo? This guide will walk you through the options to make your surveys fit the look of your site.

Prerequisites:
Have installed and activated UserFeedback Pro.
Once you have activated the Branding addon for UserFeedback you can navigate to UserFeedback » Settings » Widget.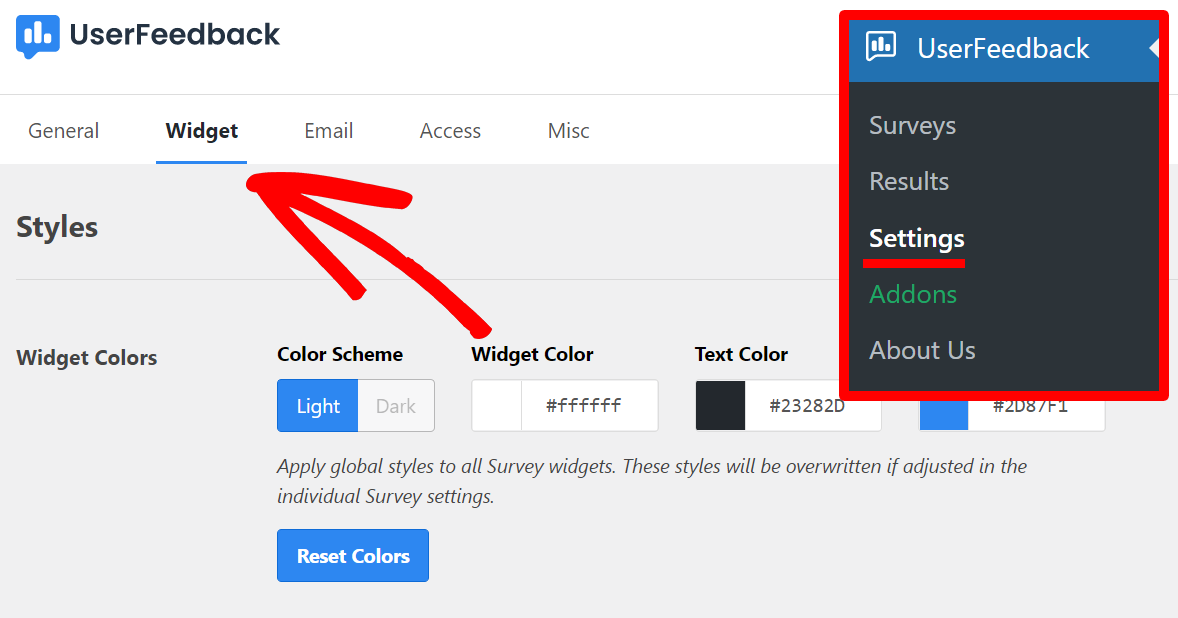 Here you will be able to change the colors, add a logo, choose if you want your surveys to start minimized or not, and change the position of the widget on your page.
Change Widget Color
There are four different colors that you are able to change within the UserFeedback settings, these are the widget color, the text color, the submit button color, and an overall light or dark theme.
To change the colour of an element all you'll need to do is either enter the hexadecimal color value in the text box or click the colour box next to the hexadecimal value to select a color from the color picker.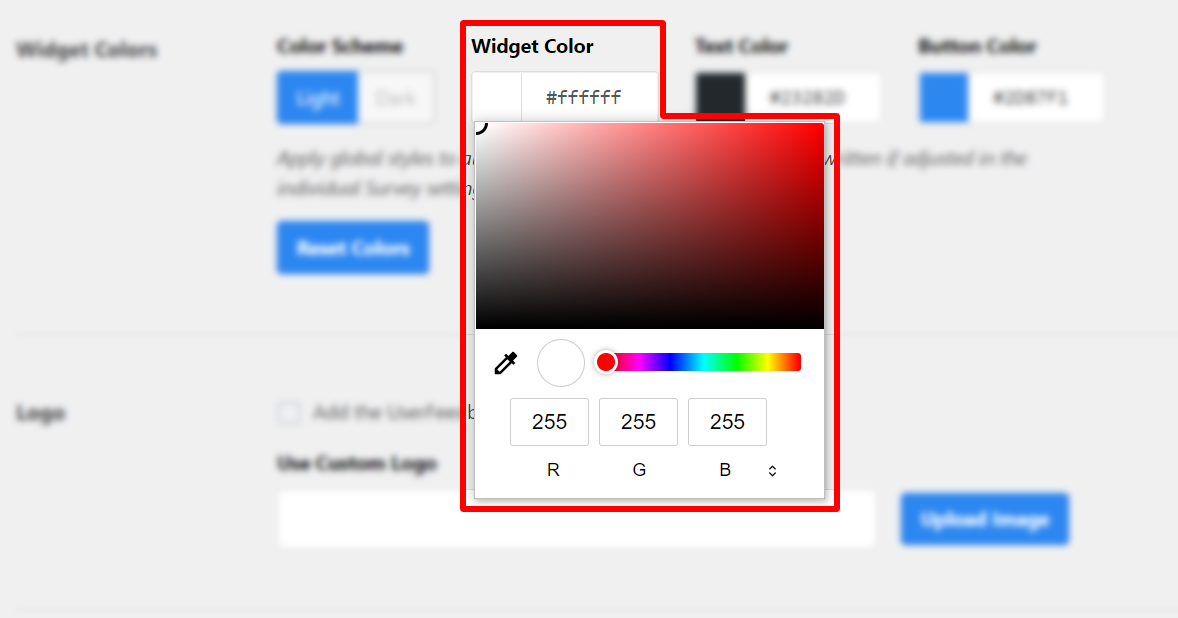 Use a Custom Logo
To use a custom logo for your site you will need to have a valid image file to upload to your WordPress media library. You can use either an existing upload or you can upload another file by selecting the Upload Image button and choosing Media Library or Upload files.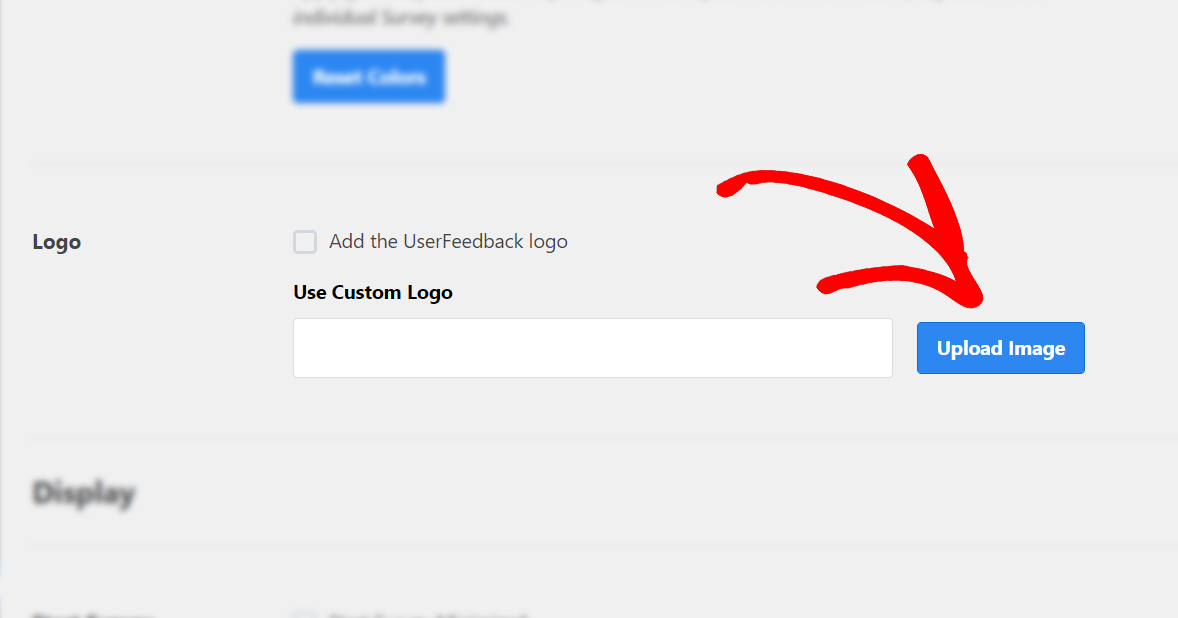 Start Survey Minimized
You can choose to display how your survey is initially shown to your website visitors, by either having the survey minimized to a small button or maximised.
By clicking the Start Survey Minimized button your survey will appear as a small widget button

If you selected to start your survey minimized it will look like the left side of the example below, unminimized it will appear as on the right side.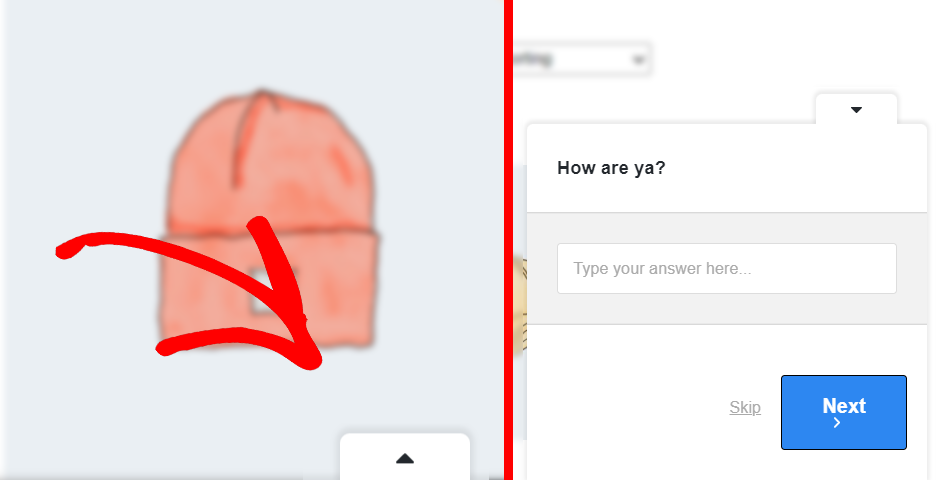 Change Widget Position
The last option for customizing your survey widget is to swap the side of the page that it appears on. You can choose the lower right, which id default, or the lower left side of your site.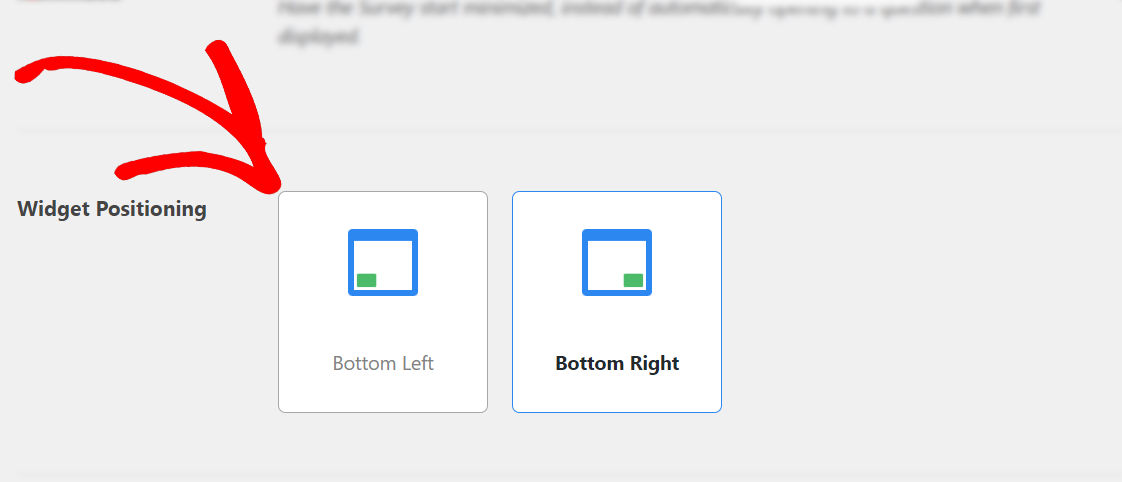 And we are done! Now you know how to change the appearance of your survey!
Next Steps:
Want to know how to make edits to an existing survey? Then see our guide How to Edit Your Survey.