All UserFeedback subscriptions are annual and set to automatically renew, however, you can disable your auto-renewal within your UserFeedback account at any time.
Should you decide to cancel your subscription, you can continue to use UserFeedback until the renewal date specified in your account. At the end of this period, you can either manually renew your license or let it expire if UserFeedback is no longer needed.
To initiate the cancellation process, log in to your UserFeedback Account or click on the My Account button.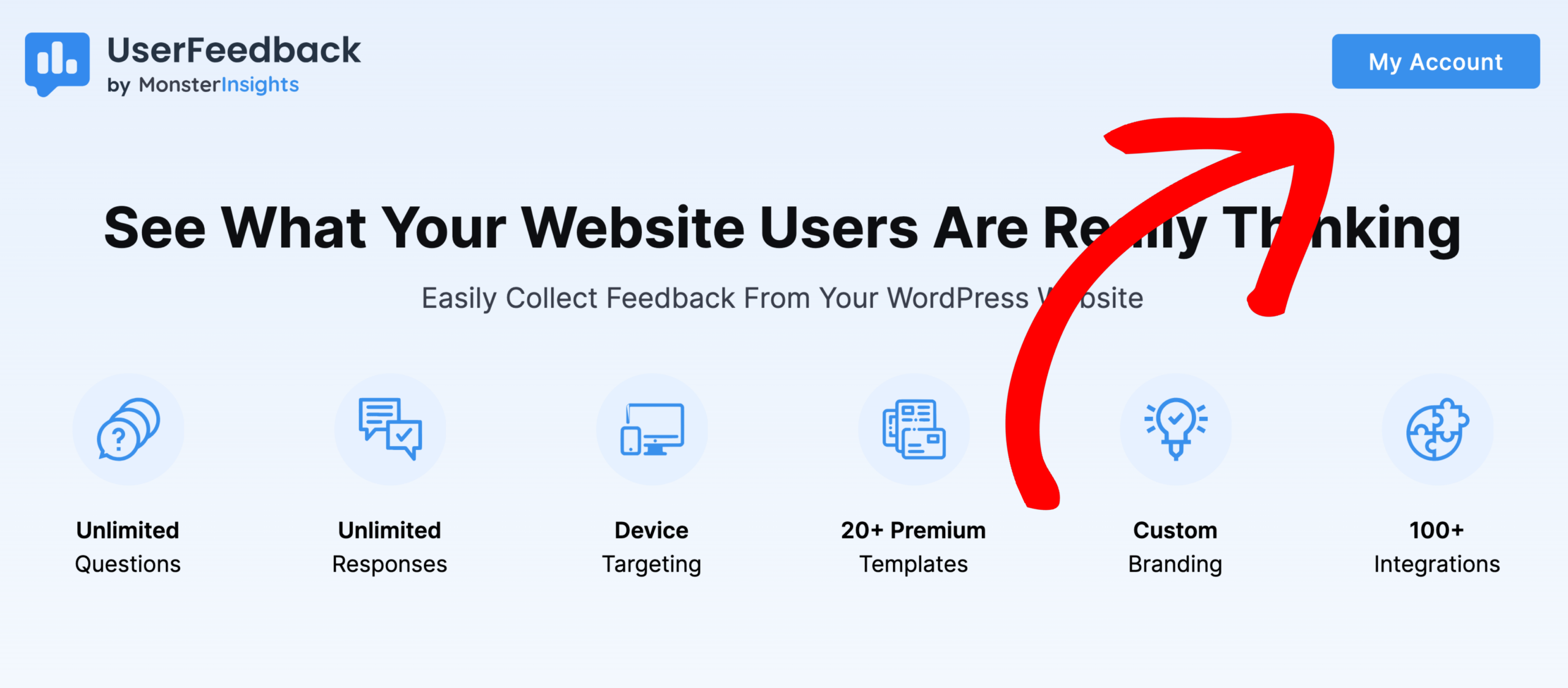 Navigate to the Billing tab to view your previous license payments and active subscriptions. Choose Cancel Subscription to disable auto-renewal for any license.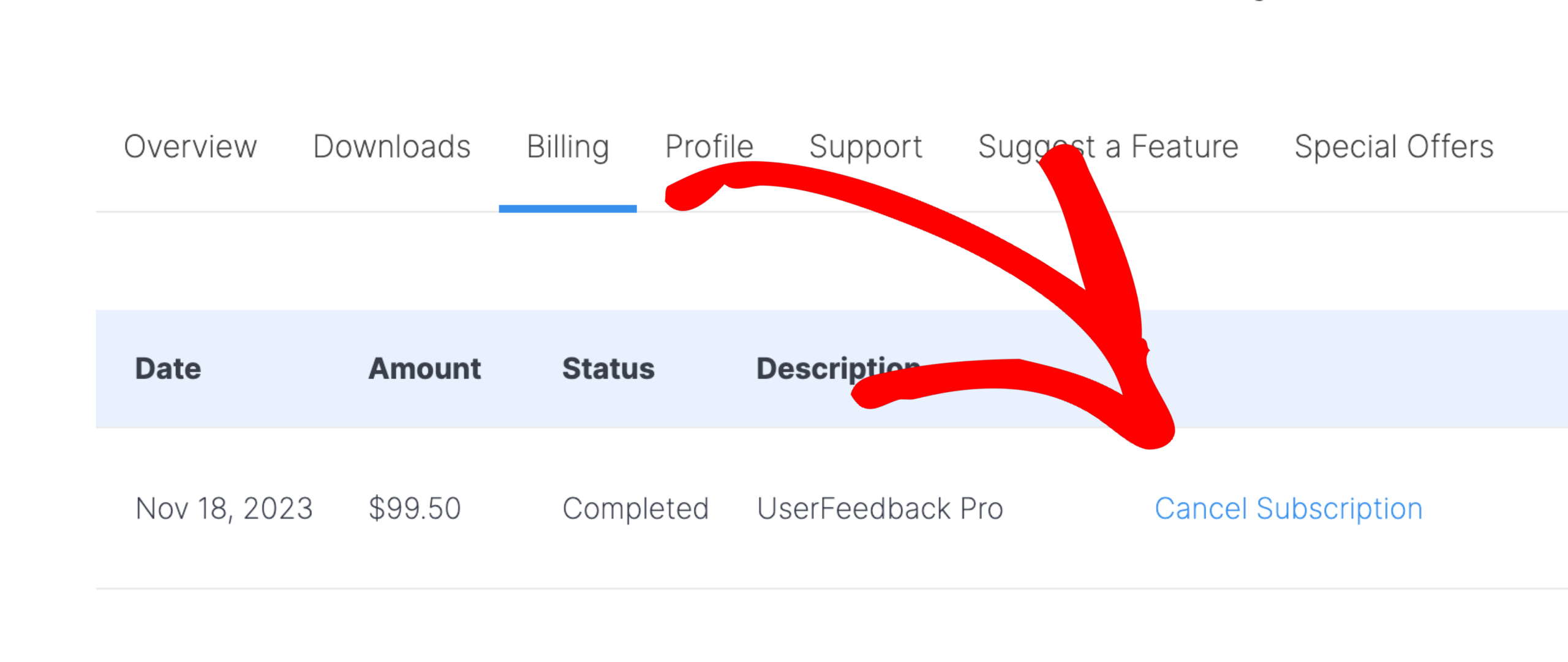 In case you need assistance from the UserFeedback team instead of cancellation, you can choose Yes, I'd like to get VIP Support! and you'll be redirected to reach out to our support team. We are more than happy to connect with you and help answer any questions or help resolve any issue.
To continue with cancellation, choose No thanks, continue cancelling.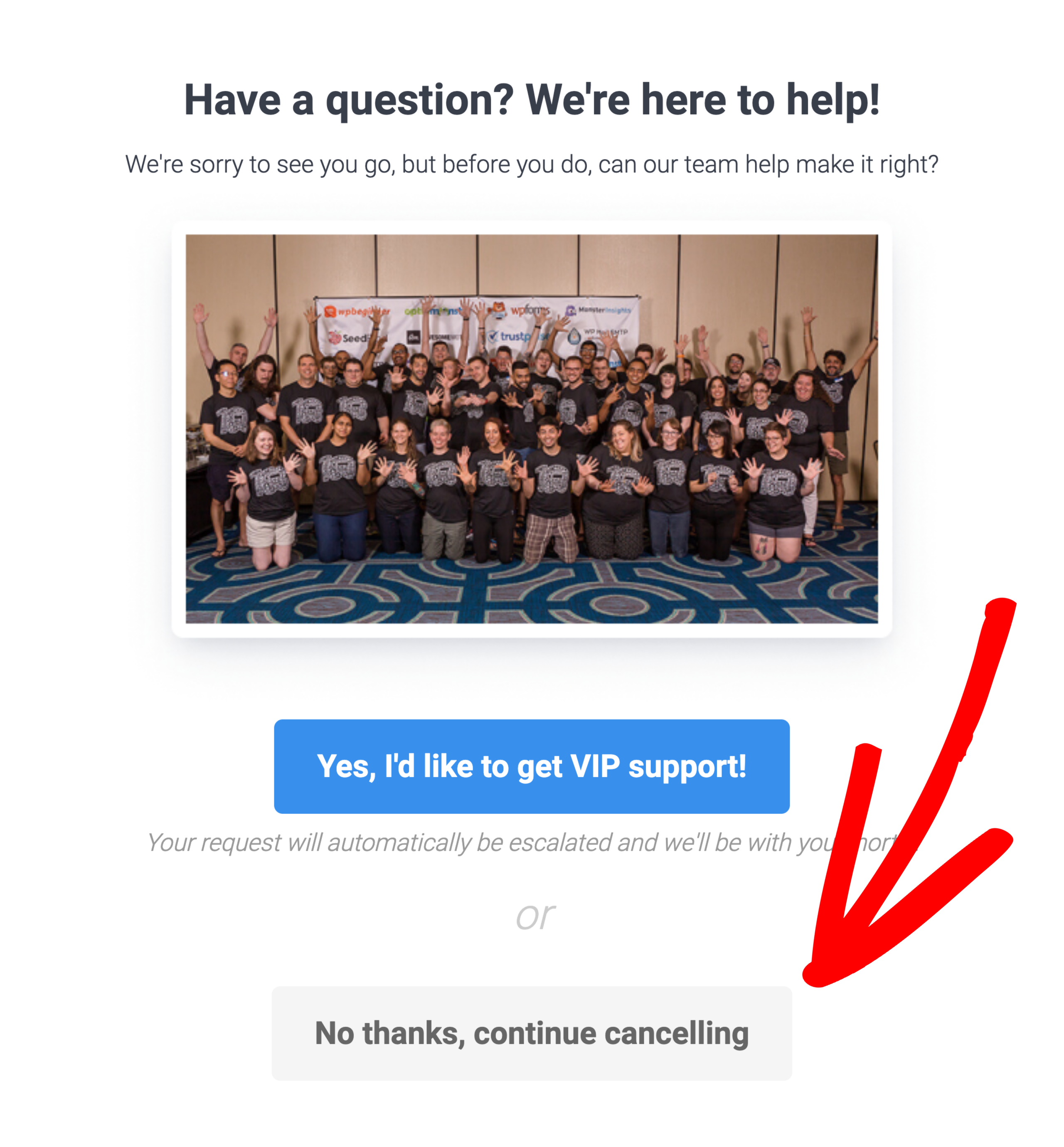 Continuing with Cancellation
If you decide to proceed with the cancellation process, please let us know why you're cancelling from the available options under Why do you want to cancel? then click on the Continue Cancelling button.
After submitting your cancellation reason, on the next page please read through the list of benefits that will end once your plan expires.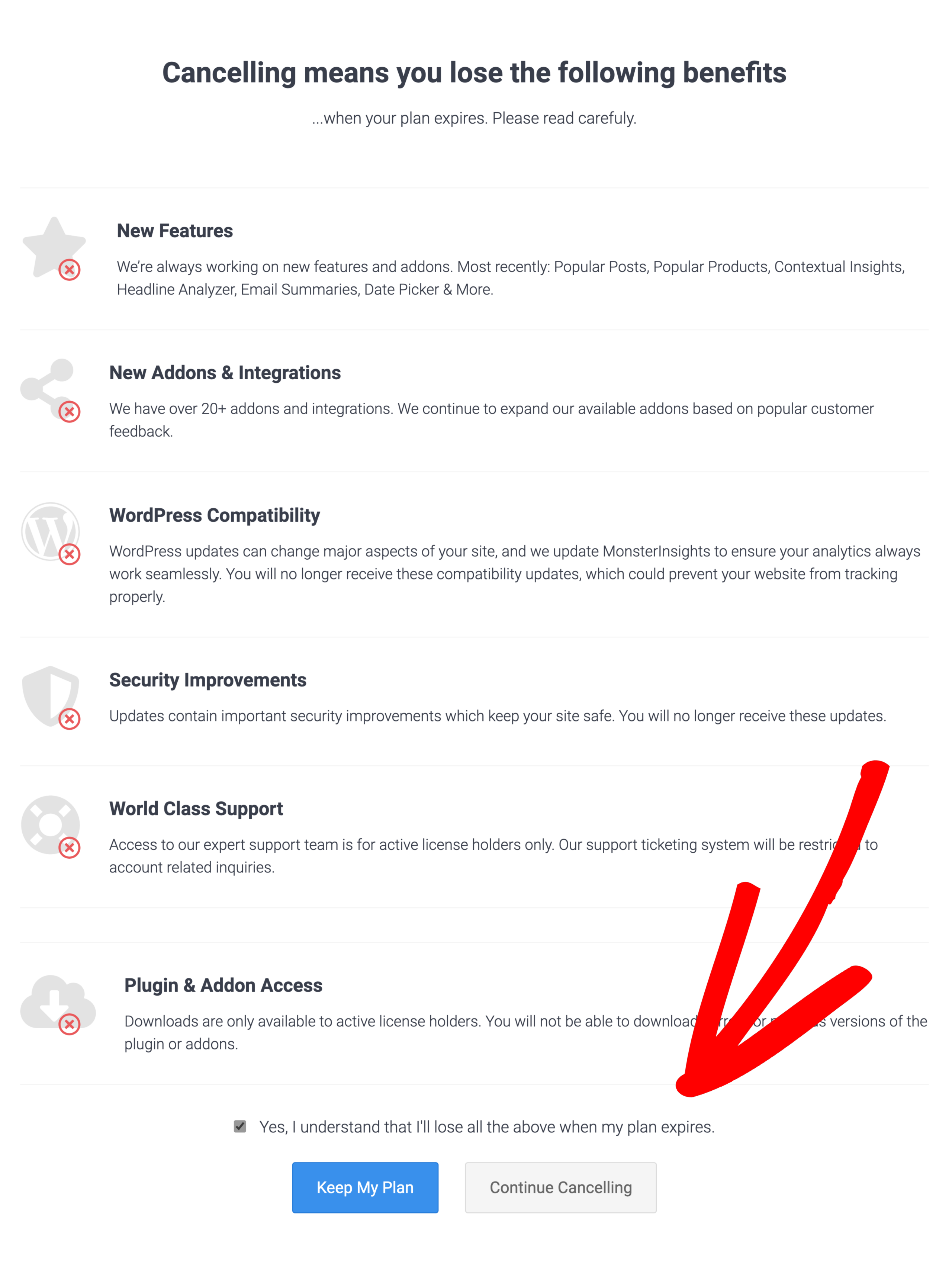 Once you've read through the list of features that will discontinue, you can check the Yes, I understand that I'll lose all of the above when my plan expires option.
Then lastly, to complete cancellation click the Continue Cancelling button once more to be redirected to your account page with a confirmation notice: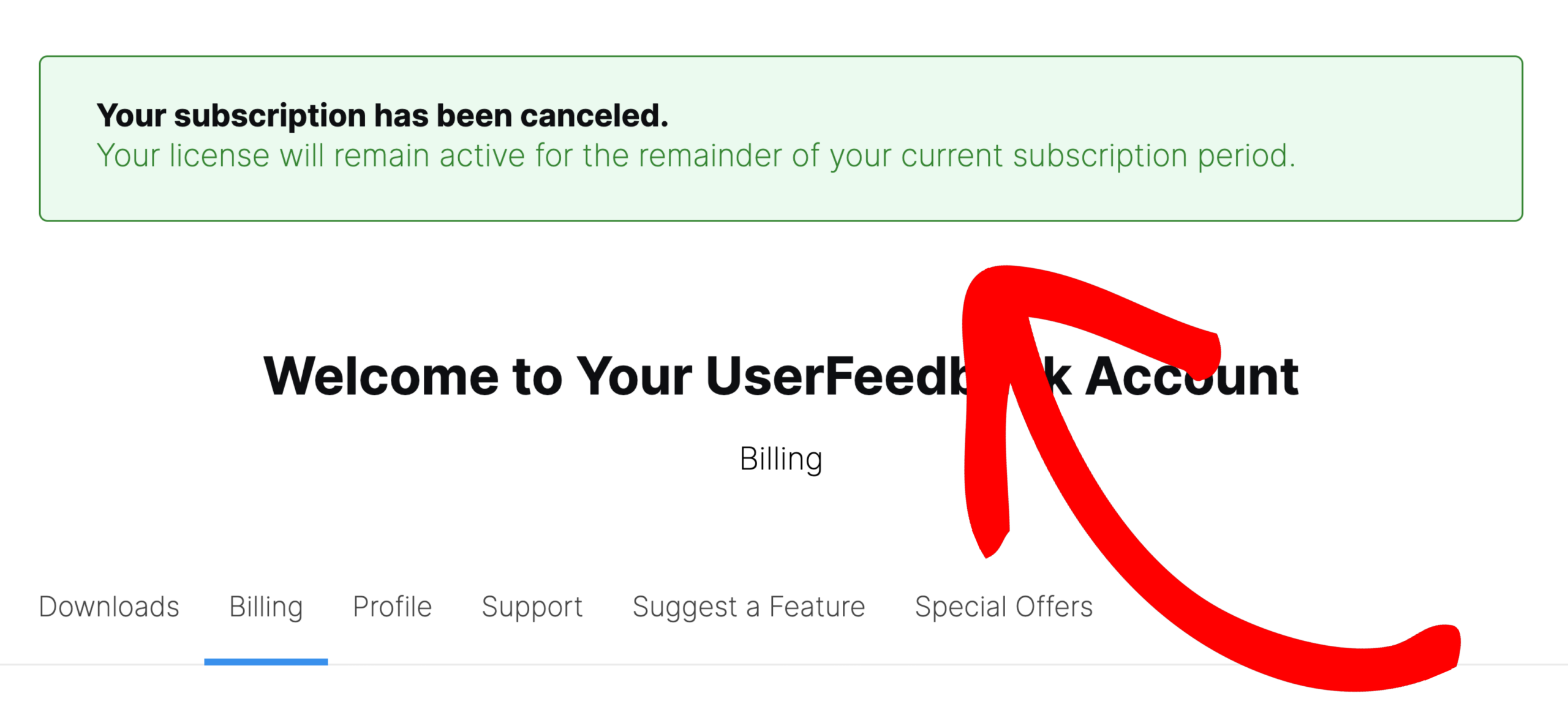 Frequently Asked Questions
Can I get a refund, upgrade or downgrade my license instead of cancelling?
Refunds, upgrades or downgrades are not processed automatically. Please reach out to our support team for further assistance.
That's it! You've learned how to cancel your UserFeedback subscription auto-renewal.