By default, your UserFeedback survey will display immediately on all pages of your website. To learn how to customize this, follow this guide.
In the Settings page of your survey, you can add conditions for where the survey should appear:
Device Type: Choose on which types of devices the Survey will appear.
Pages: Choose on which pages the Survey will be appear.
To have a survey show on a specific page, you'll need to edit the Pages option from All Pages to the Advanced: (survey will display if all specified conditions are met) option: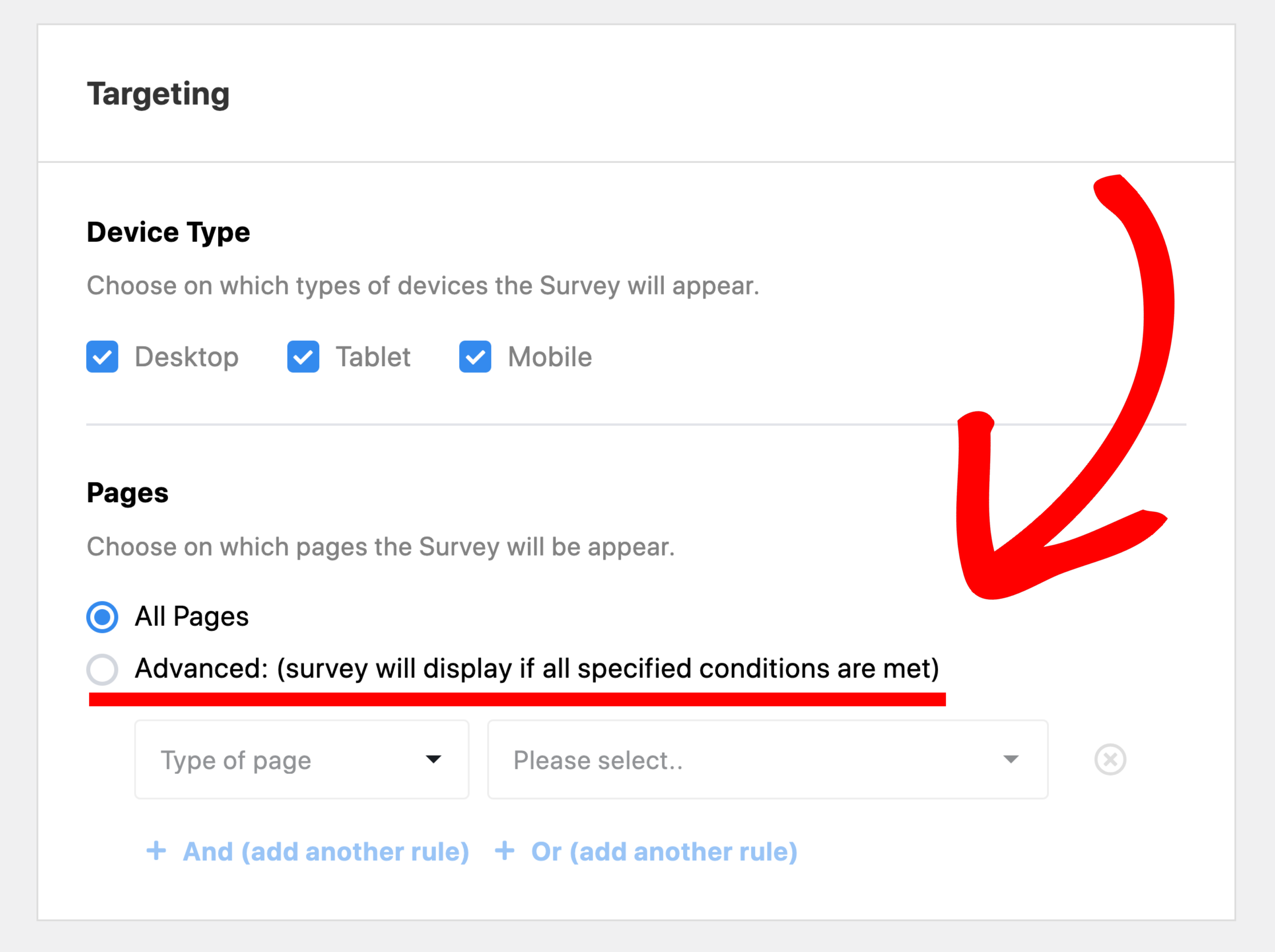 From here, you can set the page that the survey will appear using the Page or Post is logic: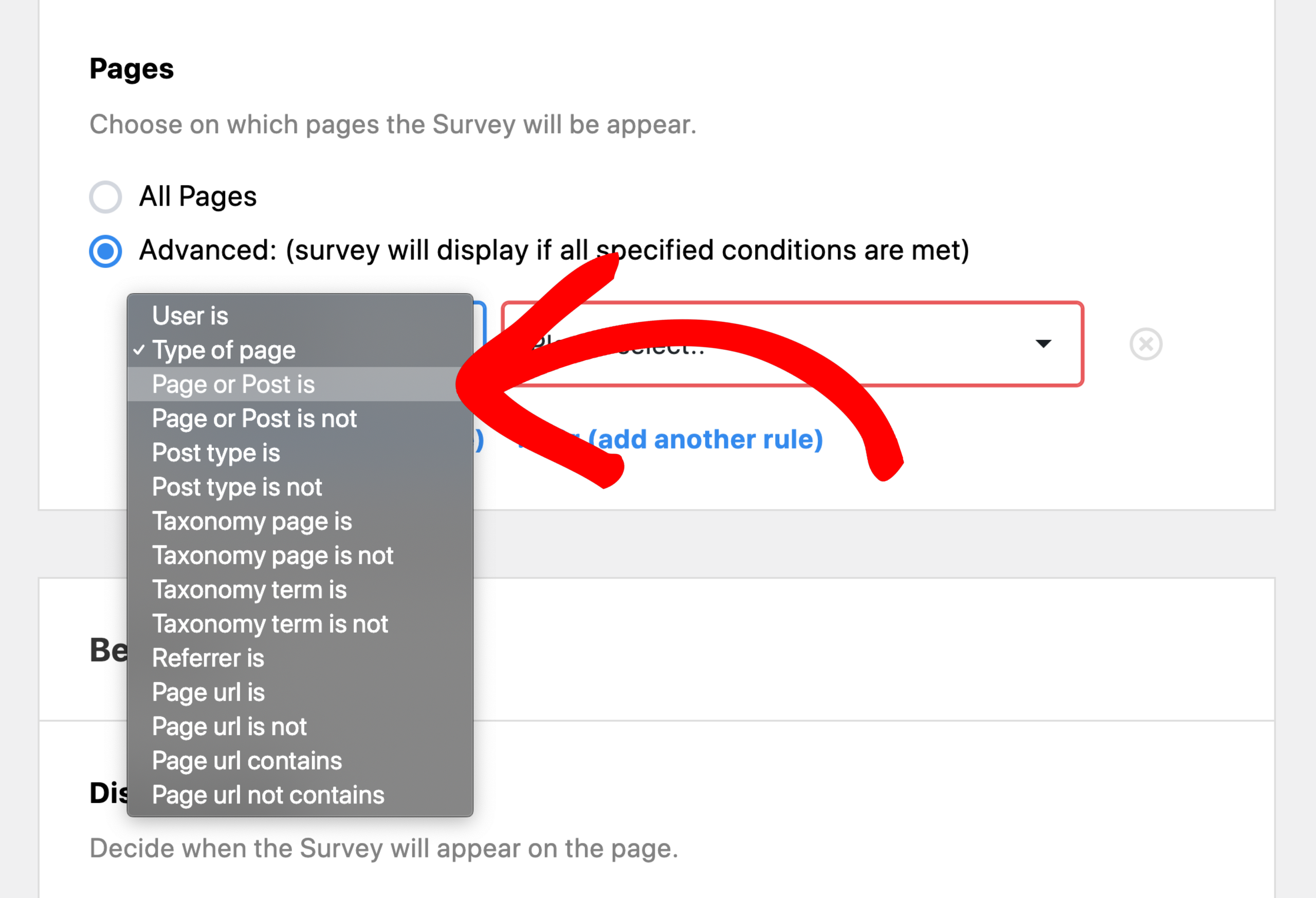 In case you would like the survey to appear on more than one page, click on + Or (add another rule) to add another condition.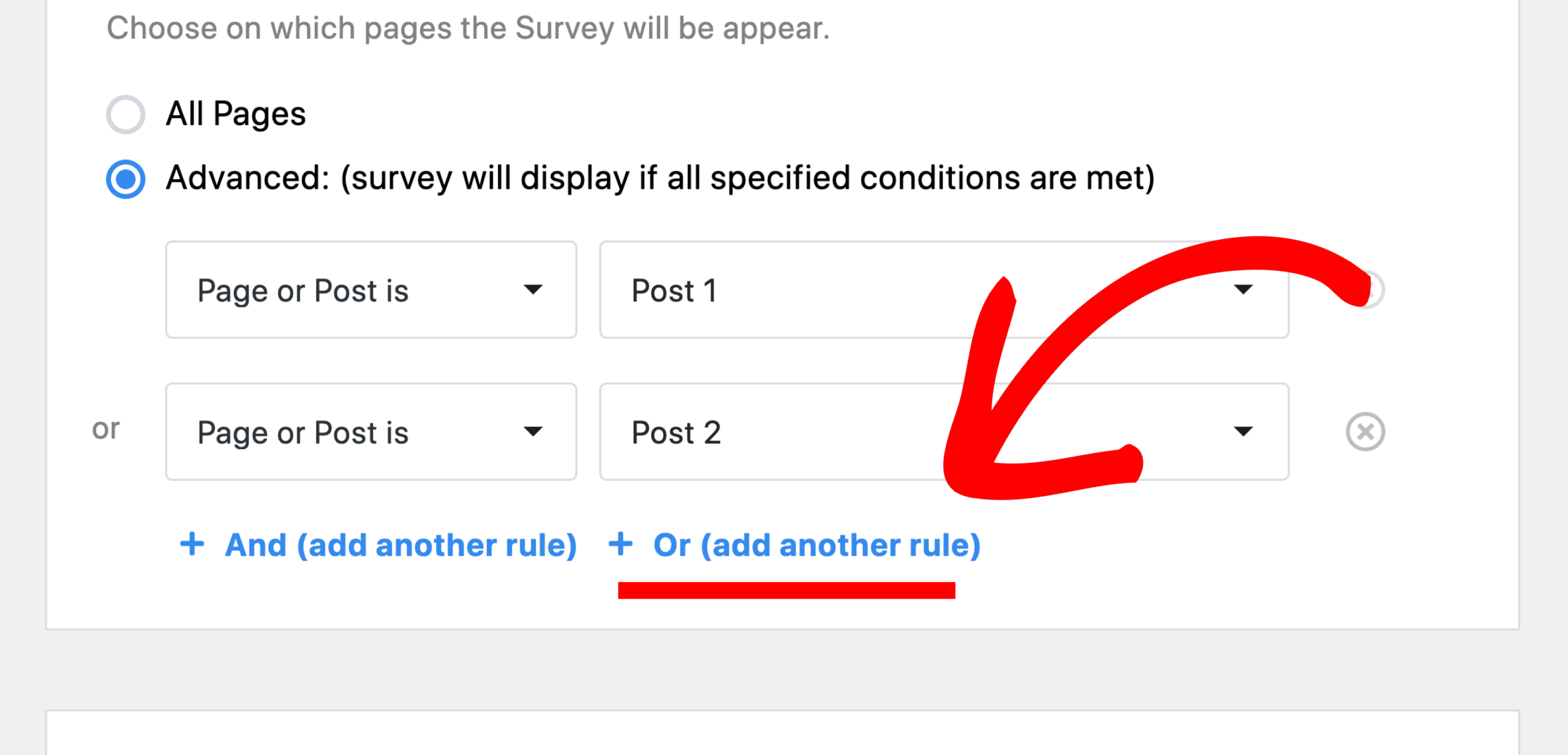 For further control, you can experiment with other logic options:
User Is
Type of page
Page or Post is / Page or Post is
Post type is / Post type is not
Taxonomy page is / Taxonomy page is not
Taxonomy term is / Taxonomy term is not
Referrer is
Page url is / Page url is not
Page url contains / Page url not contains
And mix and match whether the conditions should match all specified logic (using the And conditional) or only needs to match some (using the Or conditional).
That's it! Now you've learn how to show a survey on a specific page.